Since my two kids were born, reading and storytelling has been a firm cornerstone in our home. They were both still comfy in their cosy amniotic sac, as I continued to curate their nursery-library. I stocked it with childhood classics such as Aesop's Fables, Roald Dahl, Enid Blyton, as well as other garish, mythical and cult-kiddie books that dared stray away from the classic Disney tales.
I read stories to them as babies, and whilst they suckled at the breast, knowing they didn't have a clue what I was saying. I guess reading aloud was as much for me, as it was for them. For me, there was the diversion into nostalgic childhood. The freeness of those days, the lightness of the hours lost in a book, and the playfulness that came from characters not scared to climb trees.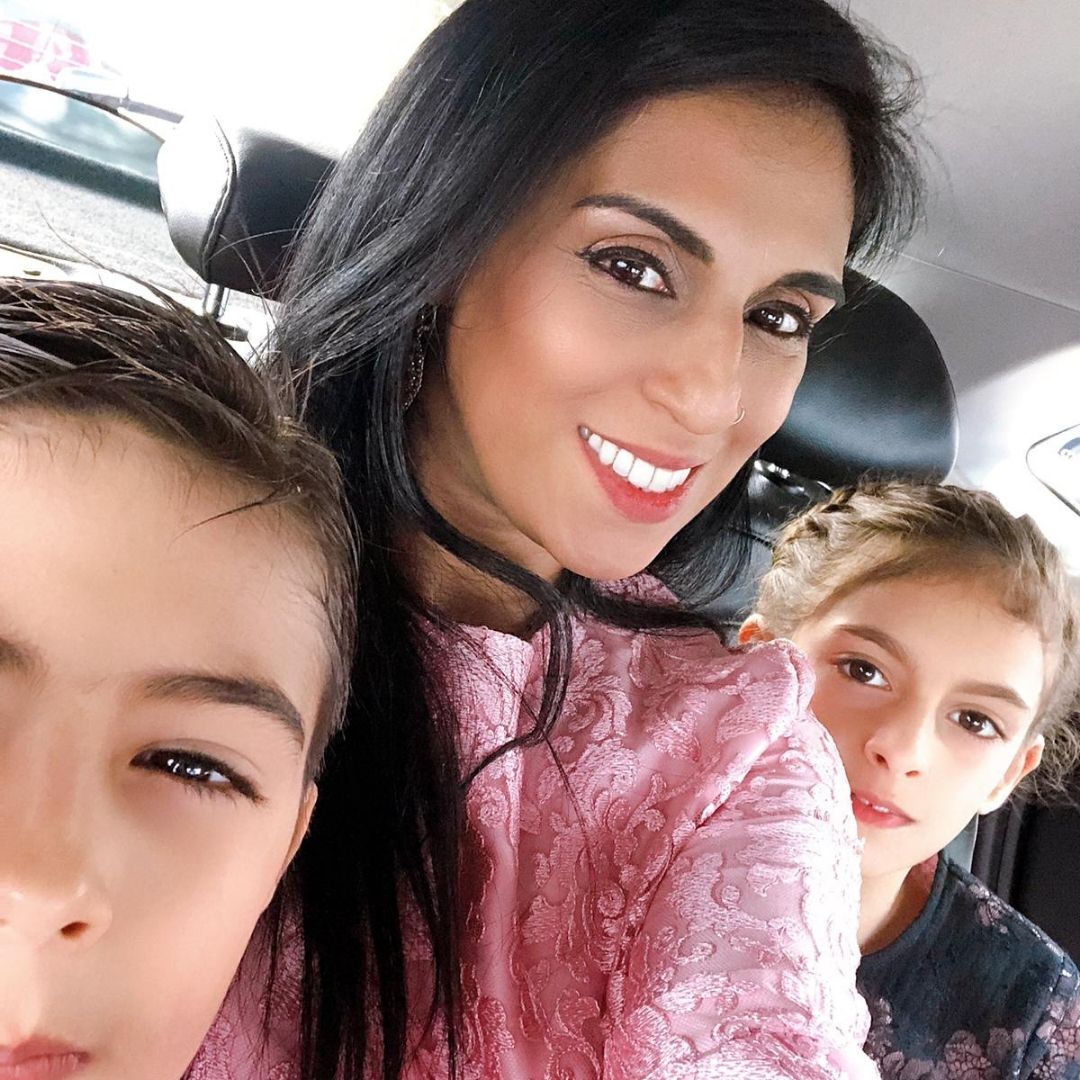 STORYTELLING
Storytelling in our house isn't restricted to just books. We also play-act our own adventures and characters. We've seen a colourful cast being birthed through playtime. There's Colin the Caterpillar, Squirry, Baby Sha Sha, Baby Pla Pla, Tejwinder, Guvvy, Falcon-bird the Slayer, Woody the Woodlouse (sometimes we are unoriginal) and various other animal embodiments that form part of our crazy narratives.
A few years back, I sat and made a list of female role models. I was looking to start sharing stories about the great women from our history, with the kids. I felt there were enough stories and historical references to males who have rocked the world. But where were the women?

WHERE ARE OUR GIRLS AT?
We all know who Einstein is, but how about Ada Lovelace? We know about the great male poet Rumi, but how about the phenomenal female The Greek poet Sappho? Charles Dickens and Shakespeare are celebrated till this day, but how about the Brontë sisters and Virginia Woolf?
As I sat down to list my She-ros, my objective was to brain-dump all the women I'd been taught about or had gotten into my psyche through the years. I wanted to re-tell stories about great women both dead and alive to my kids. I felt sharing such stories was critical in their understanding of the world.
KIDS NEED FEMALE ICONS TOO

I strongly believe that our daughters need to know about the greatness that women have achieved in all industries, throughout time. They must know about the struggle and the wins. They must see the progress, as well as the work that is left for their generation to partake in. After all, we are passing the baton in areas such as gender equality still. Our work is not done.
It's equally important that my son knows about great women. For he will have a part to play in creating a fairer and just society and culture for women. His respect and admiration for women should start from young. When society hits him with messages that objectify and sexualise women, I hope he will have a solid foundation knowing women are to be respected and treated with dignity.
These lessons start from home, and then of course our kids need to fly and figure out the rest.

SHAME
As I sat down to list remarkable women from our history books, I am ashamed to say that my list was not very long at all. I racked my brain for names across politics, sciences, literature, medicine, sports, arts, music, culture etc. It was easy to cite women from popular culture. Female singers who I'd bopped to as a child. Actresses from movies I'd watched over and over. But there were many categories that I couldn't recall a huge amount of names.
I didn't want to go to Uncle Google to give me a list of inspiring women, that was defeating the purpose of inviting a brain recall. I tried to summon memories of my history classes as a child. What did we learn? Who did we discuss? Which women did we talk about? I drew blanks.
I was simply not taught about female leaders, trailblazers, inspiring female role models at school.
My mother has been a phenomenal role model in her own right, so I noted her name down on my list. I'd always idolised the great Hindu Goddess Durga too as a child. I found her kick-arse stance to be rather empowering and even slept with a picture of her by my bed. But she kind of had an advantage over her human contemporaries with her multiple arms and weapons. I really wanted to stick to real-human women for the exercise (no offence dear Durga, I still love ya!)

I tried not to be biased by listing names of family and friends. I was looking to widen the net and find inspiring women from around the world, across the ages. It then occurred to me, that unless I had specifically gone out hunting for female role models, or unless they had been brought to my radar specifically, I simply didn't know that many. This is very embarrassing to admit.
But as a mother to young kids, I wasn't prepared to allow my own ill-equipped knowledge to limit my kid's curiosity to learn about kick-arse she-ros. Whilst the world, history books, schools and aspects of our culture continue to celebrate men in their glory. I would rebalance the narrative at home.
And so began the journey of researching and finding phenomenal women both dead and alive. I called these women 'Gritty Girls' and this became the title of my debut letter collection for The Butterfly Letters.
At this juncture allow me to state clearly, I firmly reject 'man-hating' as a theme or label. I believe in balance, Yin and Yang, the presence of both masculine and feminine energies in the world. My 'calling' to step up and create the Gritty Girl letter collection is my contribution to rebalancing the narrative. This project a tiny yet mighty effort to provide an alternative vessel (the humble letter) to resurface stories of female courage and grit.
RESEARCH

My research has taken me momentarily into the world of hundreds of women (I mean there are millions, but researching is a slow journey). As I've discovered these incredible women, I haven't just read about them, but I've tried to imagine myself in their world, and in their skin. I tried to imagine the courage, will and sheer grit they had to have, to leave the legacy they did.
I set out to find women to talk to my own kids about, but I myself have become so inspired reading about women who have pushed humanity forward, or broken taboos, or fought for what they believed in. A kind of collateral miracle occurred during my research. I became more and more gritty myself to bring the Gritty Girl collection alive.
I now know my role as a writer is to honour these women's stories by re-telling them to our kids today.
It's been an all-enthralling journey, which continues to date. From the hundreds of women I've come across, I've had to choose just 24 of them for our series 1 Gritty Girl collection.
Then I've had to distil their legacy onto 2 pages (A4 front and back), into a letter format. And then I've had to write the letters in the voice of a child fictional character named Uma-Moon, who introduces the reader to these Gritty Girls, letter by letter. Coupled with the writing is working with artists (including my daughter) who have provided artwork to bring the letters alive. Many hands have gone into creating these letters.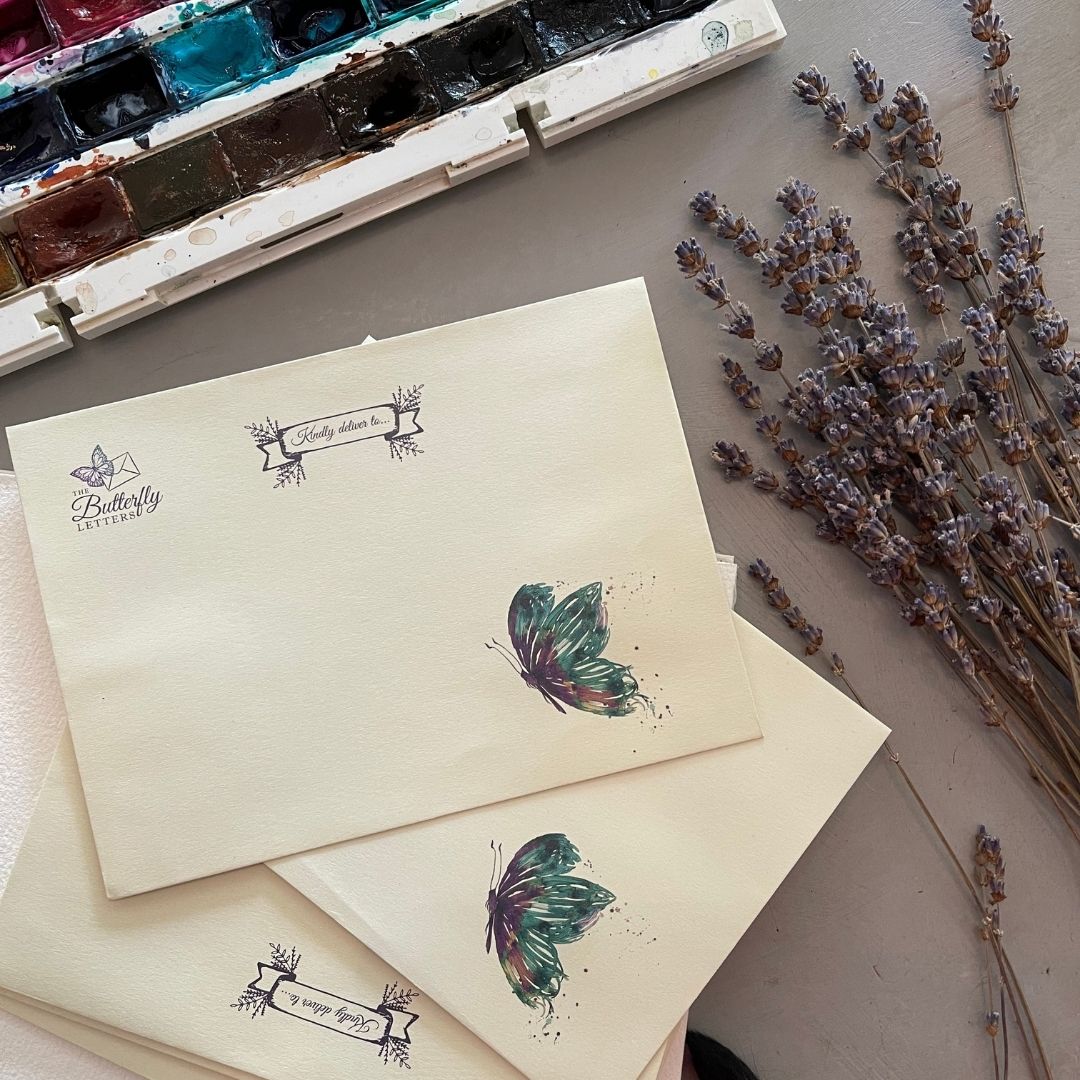 RESTRICTIONS
Using a letter to retell these women's stories is no easy feat. Of course, there is the physical constraint of getting the message across to the reader in a defined space, however, getting the tone right has been the major challenge. Many of the Gritty Girls featured in the letters have heavy and sometimes dark histories. How can you introduce such concepts to a young reader without denting their innocence before time? Yet the stories must be told, in order for our young to develop curiosity.
Introducing trailblazing women to a young audience in a highly restricted letter format means that depth is not possible and facts are glossed over. I made peace with that. These letters were meant to be a fun, inspiring and educational introduction to Gritty Girls who have rocked this world. So it was vital that I honoured our featured Gritty Girls in that spirit. I also had to stay true to Uma-Moon's voice (Uma is the fictional character writing the letters).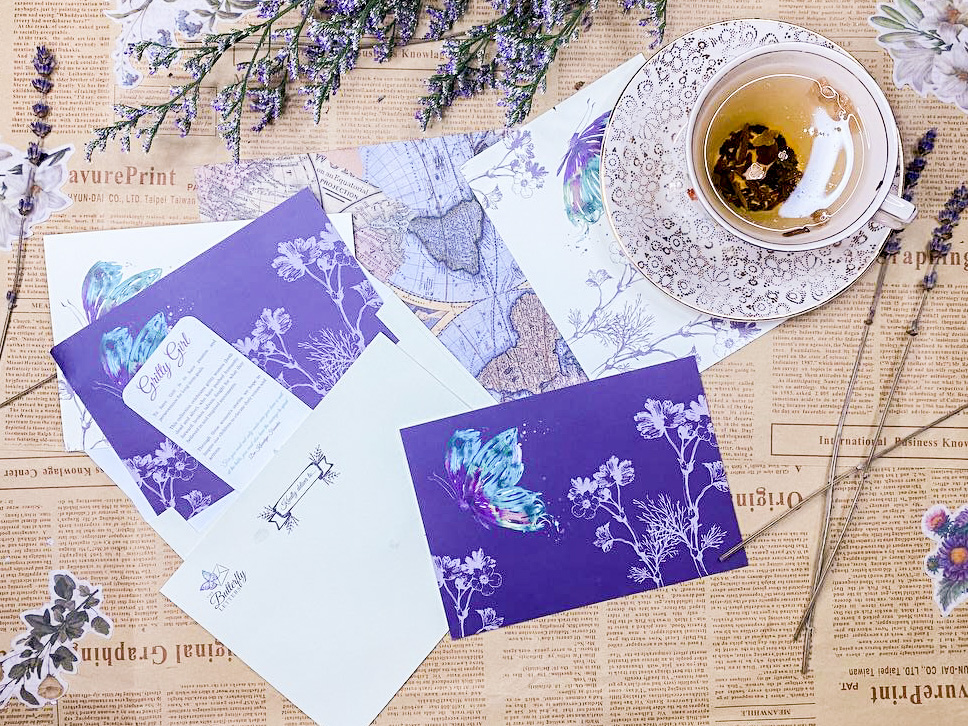 ENGAGING STORYTELLING
It was never my intention to provide a Wikipedia write up on each woman (my readers have incredible wits about them to delve deeper into topics they care about). My intention was to weave fact with fiction and leave the reader asking questions that are relevant to modern-day issues........and I wanted to leave them excited in anticipating the next letter.
We even included a few surprises along the way to bring the stories alive. My team and I brainstormed other props that could fit into an envelope, like postcards, bookmarks, charms, trinkets, recipe cards etc, to provide an engaging storytelling experience.
MY WHY
At a micro-level, my reasons for starting this project began with wanting to share more female-led stories with my own kids. However, as I delved deeper into the project, my 'WHY' became more urgent and damning.
I believe our world needs to embrace more feminine energy and urgently needs more female leaders and trailblazers.
Our beautiful planet beset with its political and economical issues is crying out for a different kind of leader. The planet we are leaving our kids with is not something any of us can be proud about. Our kids will have to take the baton and do better than we did. With all the fear, intimidation, and sterile education (that is yet to adapt fast enough to deal with the plethora of cultural and societal cracks showing today) our kids will need to find their voice.

And so, the Gritty Girl letters is my small way of sparking our children's curiosity by showing them what others have achieved. Each Gritty Girl in the letters has a story that inspires.
It is my hope that a child somewhere may notice their own gifts and start to query what is possible. It is my hope that the letters encourage them to start imagining and asking questions. It is my hope that our kids learn what grit and courage is, because they will need it for the world they are about to inherit.
Follow us @thebutterflyletters on Facebook and Instagram
Written by Dee Khanduja- Author, Speaker and Founder of The Butterfly Letters